Listings
Single family, Condo, Triplex, Duplex, apartment for rent, Commercial building/office ...
Videos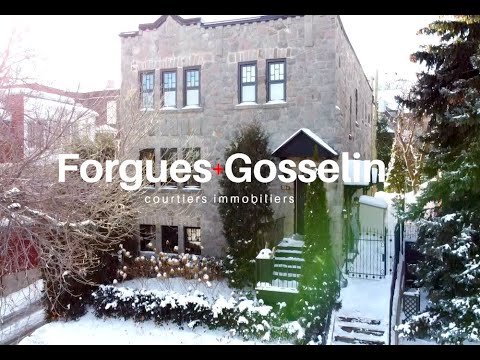 A turnkey
service
Éric Forgues and Alexandre Gosselin team up to offer a real turnkey realestate brokerage service that supports you during all the stages of selling your property, from the inscription on the market until the deed. Property evaluation and market analysis comparables. Planning and selection of tools to communicate and sell your property at the right kind of buyers.
Read more
Contact us
Efficient , dedicated
and equipped to
sale
Our contracts are terminable
at all times
without penalty
Your interests come
first before our
commission
Testimonials
Remerciements à nos deux agents hors pair
Éric Forgues et Alexandre Gosselin Cet été, nous avons décidé de vendre notre condo, un 7 et demi situé au 3e étage d'un triplex à Outremont. Dès notre première rencontre, vous vous êtes presentés avec un dossier en béton, établi à partir de recherches que vous aviez faites en moins de 24 heures : une estimation aussi proche que possible des possibilités de vente du condo, une vision à la fois optimiste et réaliste, un dépliant de toute beauté. ...
Annick Chapdelaine et Carlos Feliciati
Cookie Notice
We use cookies to give you the best possible experience on our website.
By continuing to browse, you agree to our website's use of cookies. To learn more click here.